NOEL COWARD'S BLITHE SPIRIT

Socialite and novelist Charles along with his second wife, Ruth, have one very large problem – the ghost of his first wife, Elvira.
...
However it's his own entire fault, having invited the wonderful Madame Arcati to conduct a séance, in the hope of gathering material for his next book - when his plan backfires. As in life, Elvira, his first wife, is temperamental and now she's a ghost she's going to enjoy nothing more than attempting to ruin Charles's new marriage from beyond the grave.
The smash hit comedy makes its way to Middlesbrough Theatres' stage with local theatre company less is MORE channelling the spirits and guiding them on their way.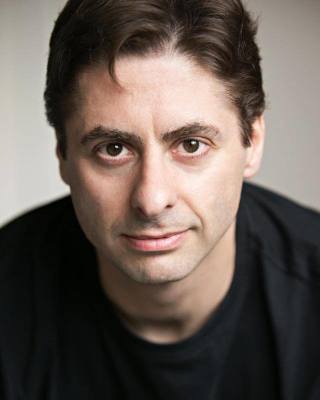 Simon Blake - Charles Condomine

Simon trained at Drama Studio London, and is a previous winner of the BBC's Carleton Hobbs' Radio Drama group commendation.

His previous theatre credits include: Shakespeare's Sister (Theatre Royal Haymarket), Dracula (Criterion Theatre), The Bells (Park Theatre), Dickens' – The Signal-Man (London VAULT Festival 2016), As You Like It (Cambridge Shakespeare Festival).

Other credits include Doctor Who audio adventures (Big Finish, BBC Radio 4), Professor Pop (Pop TV), Hollyoaks (Mersey TV).

customer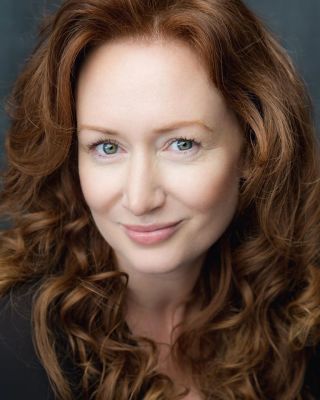 Helen Rose Hampton - Ruth Condomine

Helen has trained internationally in New York, LA and London where continues to exercise her acting muscles with the Actors Temple and the salon:collective.

Having just returned from her debut performance at Fringe Edinburgh, other theatre includes Lady Macbeth, (New York), Arkadina in The Seagull (Fox and Chips), Jo in The Lady from Dubuque (Cockpit Theatre).

Film includes Stacey in Destination Dewsbury (Circus Pictures), Tessa in Major Hana (Thought Juice films). TV includes Audrey in Re-Extinct.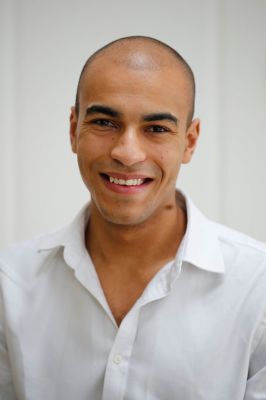 Wesley Milligan - Dr Bradman

Wesley is an actor based just down the road in Durham. Originally from Mansfield, he has been acting professionally for the past two years.

His recent roles include Valentine in The Two Gentlemen of Verona, Othello, and he will soon be appearing in a production of Blue/Orange by Joe Penhall at Northern Stage in Newcastle.

This is the second time he's performed in a Noel Coward play, having done Private Lives a few years ago. The combination of silliness with quick wit is a lot of fun to play, and a unique challenge. Acting is Wesley's main focus, however he also enjoys music.

Recently, he performed in a production of Oklahoma! at the Tyne Theatre in Newcastle and also performs with a jazz band called The Vibes. He really hopes you enjoy the show!

Emma Clare - Mrs Bradman

Originally from Lincoln, Emma has a BA Hons in Performance from Mountview Academy of Theatre Arts, London. Most recently Emma has been playing the role of The Good Fairy in 'Beauty and the Beast' at The Ropetackle Arts Centre in Shoreham-by-Sea. Prior to this, Emma was performing 'Rent' and 'La Bohéme' in rep at The Frogmore Papermill, Hemel Hempstead in an immersive promenade production where the audience move around the space following the action.

Other credits include: Hannah in Gilbert and Sullivan's 'Ruddigore' (outdoor Theatre Tour with Illyria), 2 seasons playing Elfie in 'Father Christmas Needs a Wee' (UK Theatre Tour with TaleGate Theatre), The Babes/Puppeteer in 'Robin Hood' (The Dugdale Centre), Wisteria Wartblood in 'The Sorcerer's Apprentice (UK and International Tour with Illyria), Ratty in 'The Wind in the Willows (UK Theatre Tour with TaleGate Theatre), Rapunzel in 'Rapunzel', Abanazar in 'Aladdin' and Billy Goose in 'Mother Goose' (The Junction Theatre, Goole), 3 seasons singing Soprano in 'Thursford Christmas Spectacular', Guest Soprano in Proms Night Spectacular (The Birmingham Symphony Hall), Soprano in Handel's Messiah (The Royal Albert Hall), 'Crazy For You' (The London Palladium), 'Thoroughly Modern Millie' (The Adelphi on The Strand), Mozart's 'Zaide' (Sadlers Wells and UK Theatre Tour with The Classical Opera Company), Soprano with The Melbourne Chamber Choir (Australia), Rose in 'Running Out of Air' (Doncaster Theatre, Australia), and various TV and Films.

Emma is a keen traveller and recently spent 2 months travelling the width of America. India is her next destination of choice and hopefully a quick visit to Reykjavik to see The Northern Lights too!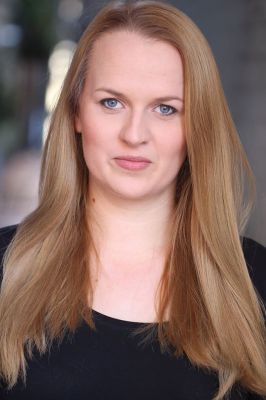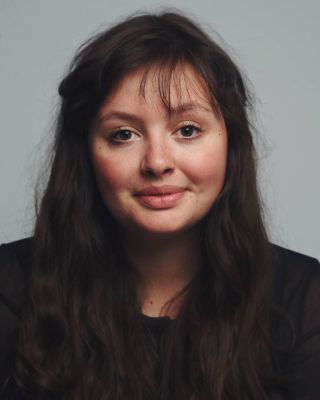 Natasha Haws - Elvira

Natasha is a North-East based Actress and Singer. Natasha most recently appeared in Lee Mattinson's WYTCH at Newcastle's Castle Keep and has had a busy year appearing as three Shakespeare roles Ophelia in Hamlet (Cranked Anvil),

Juliet in Romeo and Juliet and Bianca in Taming of the Shrew both for Theatre Space NE's Summer Season. Her previous stage credits include two years as principle girl in the eponymous roles as Alice & Little Red Riding Hood in The Customs House Pantomimes.

She also appeared in the recently produced musical Dance Across The Tyne. Natasha played Dasa in Bliss the Movie which premiered at this years Edinburgh International Film Festival.

An accomplished singer-songwriter she has played many festivals and was featured on BBC Radio 1, 2 and 6.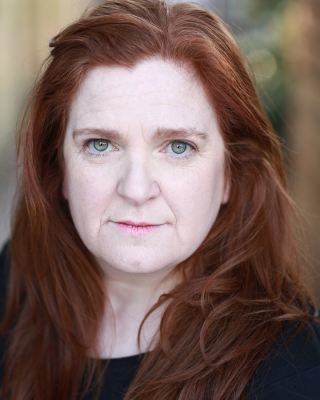 Allison Saxton - Madame Arcati

Allison has worked as a performer for over 25 years.

She graduated from University of Wales Aberystwyth with a degree in Theatre, Film and Television.

TV credits include, 'The Royal' and 'Shameless'.

On stage she has played a variety of roles from Gertrude in Hamlet, to Charlotte Bronte and even Edmund in King Lear.

However she has always had strong links to theatre in education, touring schools and colleges as well as leading workshops and storytelling days.

Outside of performing Allison has a passion for Archaeology and used her digging skills in an episode of Time Team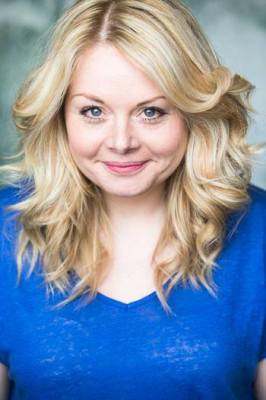 Laura Lonsdale - Edith

Laura trained at Sylvia Young and then ALRA before going to work with companies around the UK including Hull Truck.

She has also appeared on TV in among others, The Royal, Rocket Man and Dalziel and Pascoe.

Laura is a regular performer with Less is More Productions in Middlesborough and runs two PQA schools.