CHALET LINES

by Lee Mattinson


Good Morning Campers?...

A funny and sometimes jaw dropping journey through the years of Chalet Number 12 at Butlins, Skegness and the women of the Walker family.

On the day of Nana Barbara's seventieth, the family are awaiting the arrival of Paula, Barbara's much loved daughter and sister to Loretta but the party is dying not flourishing. You see Loretta has had one too many, Abagail is hiding something more in her suitcase and Jolene is head over heels for a redcoat.

Full of warmth, fantastically rude dialogue and a heart that is worn on its sleeve - Chalet Lines asks can we ever cut the ties that bind us.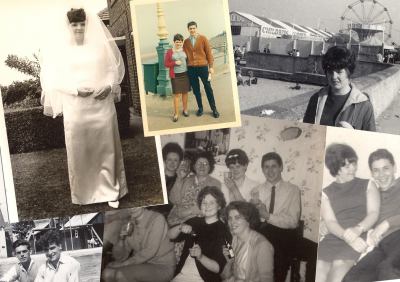 Natasha Atkinson

Pippa Anderson

Rosie Fox

Samantha Bell

viv Wiggins
Cast:

Abigail:  Samantha Bell

Jolene:   Natasha Atkinson

Barbara: Viv Wiggins

Paula:     Rosie Fox

Loretta / Edith: Pippa Anderson

Directed By: Tom Guest

Produced By: less is MORE

Middlesbrough Theatre - September 2016

21st September 7:30 pm
22nd September 2:30pm & 7:30 pm
23rd September 7:30pm
24th September 7:30pm

Tickets £14 / £12 Concessions. Matinee £8.